We're doing our part. God's doing His. Now it's YOUR turn!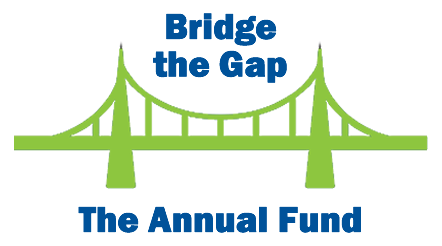 Dear GSAA Family,
As you know education costs have risen substantially in recent years. Many families struggle to afford the cost of an Adventist education. In an effort to help with this problem Gem State has not raised its tuition in five years, but inflation is making it harder and harder to keep our tuition costs fixed.
We depend on you and your support of the Annual Fund to "bridge the gap" between tuition and the actual costs of operating Gem State Adventist Academy. The GSAA Annual Fund helps to offset the cost of tuition and keep it affordable for families, as well as fund technology upgrades and provide for important programs like Campus Ministries, Music and Athletics.
Through strong fiscal responsibility and God blessing our school, GSAA has operated for the past three years in the black—and finished last school year with our assets greater than our liabilities, something that hasn't happened in years!
We are doing our part to keep this school strong. God is doing His part to sustain our ministry. But now we need YOU to do your part. It takes all of us working together to insure the future of Gem State Adventist Academy and provide for the young people who attend school here.
Please join our faculty and board members in supporting the Annual Fund. Every gift matters and puts us one step closer to reaching our goal of raising $100,000 in unrestricted funds. The outpouring of generosity from our GSAA family never ceases to amaze us. We know this year will be no different.
You can easily make a gift by using our secure online giving form. If you are an Idaho resident your gift may also be eligible for the Idaho Education Tax Credit. Learn more on our website. Consider becoming a monthly giver and make an even bigger difference. It is very easy and once you have it set-up you don't have to think about it.
Thank you in advance for your support and prayers!

Marvin Thorman                             
Principal                                              

Nicole Batten
Development Director

Engaging in Service.  Training for Leadership.  Preparing for Eternity.