MARVIN THORMAN
Principal
Phone (208) 459-1627 Ext. 124
Marvin has worked in both boarding and day academies, giving him background to help make GSAA, which has both boarding and day students, a premier Adventist Christian school. Team is a concept with which Marvin is very familiar, having served as part of volunteer fire departments for 15 years, eight of them as the captain of a local fire station. Family vacations have centered around camping, canoeing, hiking, and backpacking. Marvin and his wife, Lisa, have two sons. Their son Marlin and his wife Trisha live in Spokane, Washington. Son Russell and his wife Birgitta live in Bonners Ferry, Idaho. Lisa is a musician with a Masters in piano performance and enjoys teaching piano. Marvin says that ministry gives him purpose and fulfillment.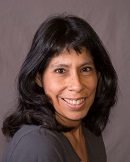 CYNTHIA M. HASTINGS
Vice Principal for Finance
(208) 459-1627 Ext. 144
Cynthia is a proud alumna of GSAA who has enjoyed working in Adventist Education for more than 20 years. She and her husband, Robert, met at Walla Walla University, and have been married for almost 30 years. They have two wonderful daughters. Cynthia enjoys hiking, learning new healthy recipes and spending time with her family. Her favorite Bible verse is Jeremiah 29:11 "'For I know the plans I have for you,' declares the Lord, 'plans to prosper you and not to harm you, plans to give you hope and a future.'"

MATTHEW FITTING, B.S.
Vice Principal for Student Life & Head Dean
(208) 459-1627 Ext. 106
Matthew has served on the Gem State faculty as the Head Residence Hall Dean since 2012. He recently took on the role as VP for Student Life. Dormitory life is a large part of who he is. His dormitory residency began his freshman year of high school and is still ongoing. Matthew is committed to leading young people toward a personal relationship with Christ and assisting them in becoming well rounded, self-motivated, Godly people. It is his goal to educate students in Christian values and to motivate them positively in their physical, social, and academic environments. Matthew and his wife, Patricia, are the proud parents of twin girls, Aubrey and Autumn born in 2011. When he is not with his family or working, Matthew enjoys sports, board games, reading, camping, summer camp and youth ministry

NICOLE BATTEN, B.A., M.A.
Development & Alumni Relations Director
(208) 459-1627 Ext. 146
Nicole brings 20 years of experience in communications and fundraising and an enthusiasm for Adventist education. Nicole grew up in Southern Idaho and graduated from Walla Walla University in 1999. Since then, she has worked in radio, publishing and education. She has a masters in public relations from Webster University. She has also served on the board of the Society of Adventist Communicators. Nicole is currently an adjunct instructor in communications at Carrington College and College of Western Idaho as well. Her hobbies are horse-back riding, travel and being in the great outdoors. Nicole is married to Stephen who is a math teacher for Vallivue School District and they have two sons together: Joshua and Seth. Nicole has been a part of the GSAA family since 2017.

KAREN DAVIES, B.S.
Registrar, Librarian, Living Skills
(208) 459-1627 Ext. 110
Karen has enjoyed working for teens and their families at Gem State Adventist Academy since 1989 when she joined the GSAA family as Registrar and Administrative Assistant. Today she serves as Registrar and Librarian. Karen enjoys spending time with her husband Greg, their daughter and son who are graduates of GSAA, and their grandsons.  Her interests include reading, hiking cooking, growing houseplants, gardening and her many pets.

PATRICIA FITTING, B.S.
World History, US History, Government
(208) 459-1627 
This is Patricia's fith year teaching at GSAA. She teaches World History, U.S. History, and Government. Before moving to Idaho with her family four years ago, she was the Head Girls' Dean at Monterey Bay Academy. Patricia attended Portland State University, obtained a B.S. in History, and then went on to Southern Adventist University for her teaching credentials. History is one of Patricia's passions, and she feels privileged to be teaching at GSAA. The most important thing to Patricia is to reflect Jesus Christ and for each student to have a personal relationship with Him. She is married to Matthew Fitting, GSAA's Head Residence Hall Dean, and they have twin daughters, Aubrey and Autumn. Patricia enjoys watching football-Go Patriots!, cooking, swimming, volleyball, reading, playing games with friends and family, and learning about U.S. History.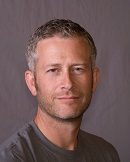 JEFF KLUCHESKY
Contract Maintenance/Industrial Arts Teacher
(208) 459-1627
Jeff is a graduate from GSAA. While attending GSAA he met his wife Amy doing dishes in the cafeteria. He has worked as a ranch hand, wildland firefighter, correctional officer, plumber, small engine mechanic, a contractor, and head binder operator at Pacific Press Publishing. Over the most recent years he has learned that being outdoors and working with his hands brings him the most joy. He loves God, his family, GSAA and his job. Some of his hobbies are rebuilding vintage cars, fly tying and fly fishing, and camping. He has two kids: Portia who attends GSAA and Wesley who attends the elementary school. His desire is to "train up children in the way that they should go: and when they are old, they will not depart from it." Proverbs 22:6.
JANE MILLS
Administrative Assistant
(208) 459-1627 Ext. 123
Jane joined the GSAA team in 2015 when her husband Steven, transferred to Pacific Press Publishing from the Review & Herald Publishing. Since moving to Idaho in June of 2015, she has enjoyed the unique sights and feels of the West. A few notable things she has learned since being here has been what a sugar beet looks and smells like, goat-heads vs. bicycle tires, what an inversion is, and how to dodge tumbleweeds. Jane has three daughters and one son ranging in age from 26 down to 19. She is a graduate of Shenandoah Valley Academy and attended Southern University. Some of her most enjoyable things to do are travel, hiking, reading, and just being with family.
KIMBERLEY MITCHELL, B.F.A., M.A.
English, Speech, Art, Senior Project
(208) 459-1627
Kimberley joined the GSAA family in August of 2004.  She is a graduate of Gem State as are her two children, Amanda (Class of 2006) and Travis (Class of 2009). When not teaching or grading papers, she enjoys traveling to Europe, Disneyland, or any beach location. Cats, books, movies, walks, watercolor painting, family and football are some of her other preferred pastimes.  Her goal is to make Jesus real and accessible for all her students, opening up choices for now and eternity.
ADAM NAKAMURA
Assistant Boys Dean 
(208) 459-1627
This is Adam Nakamura's first year working at Gem State Academy.  Adam, who is from Portland, OR,  is an upperclassman at Walla Walla University focusing on communications, specifically journalism and PR. He has been an RA at WWU and is excited to continue working in the dorm life here and for the chance to work with and create relationships with our teens before they hit college. Adam loves the outdoors.Some of his favoite activities are: fishing, uni-cycling, swimming, running, and all types of camping.
MICHAELA PAULSON
Assistant Girls Dean 
(208) 459-1627

Ever Perez, B.A.
Bible, Chaplain
(208) 459-1627
Ever has been involved in church ministry since he was 16 (doing everything from teaching Sabbath School to planning youth conferences to being a Pathfinder director), but he didn't get into full time ministry till his thirties when he went back to school at Southern Adventist University for his degree in theology. After graduating from Southern in 2012 he pastored two churches and eventually became the chaplain, pastor and Bible teacher for Blue Mountain Academy in Pennsylvania. In the summer 2018 Ever made the move to Idaho to be the chaplain and Bible teacher at GSAA. Ever is married with two kids: Kailey (a sophomore at Union College) and Kristian (a senior at GSAA). He has a dog name Sammy.

Jeremy Perkins, B.S., M.S.
Athletic Director, PE, Health
Phone (208) 459-1627
Jeremy has been a teacher for 13 years and a coach for 22 years. He has also managed two fitness facilities and served as a kinesiology instructor and athletic director. He has a bachelors degree in physical education from Walla Walla University and a masters degree in kinesiology from the University of the Incarnate Word. Jeremy is married to Melissa and has three children: Andrew, 22; Madison 17, and Blake, 5. He enjoys spending time with his family and camping.

TONYA ROGERS, B.S.
Accountant
(208) 459-1627 Ext. 120
Tonya Rogers graduated from Walla Walla University with a BS degree in Business Administration, concentration in Accounting. She worked as Assistant Treasurer for the North Pacific Union and Oregon Conference for nine years. Once kids began to come along, Tonya ran an accounting business from home and took on the role of a stay at home mom. Three years ago, Tonya and her family moved to Idaho when her husband began working for the Idaho Conference. With all three kids now in school, Tonya decided to take the opportunity to go back to school and in March of 2014 became a certified and licensed EMT. She is currently working for the City of Horseshoe Bend as an EMT as well as the Accountant for Gem State Adventist Academy. In her spare time, Tonya enjoys hiking, camping, biking, traveling and reading.

DAN ROSS, A.S., (M.A. IN PROGRESS)
Business, Economics, Computer Apps., Publishing, Consumer Math
(208) 459-1627
Dan is pleased to be in his eighth year teaching at Gem State Adventist Academy. He joined our team with over 25 years of private-sector business experience, most recently as the founder and president of DRE, Inc., an architectural design and drafting firm. His aim is to help students employ sound biblical principles in today's business settings. Currently, Dan is working on his M.A. through Andrews University and is privileged to serve as treasurer for the Caldwell Adventist Elementary School. Dan and his wife, Dene Sue, are church planters, bible teachers, and lay evangelists. Dan regularly speaks at churches throughout the Idaho Conference. He served for six years as the president of the Northwest Chapter of Adventist-laymen's Services and Industries (ASI). His pastimes include bible study, travel, home design, remodeling, and landscaping.

CECILIA SIMMONS, B.A.
Music Director
(352) 812-3782
A recent graduate of Southern Adventist University, Ms. Simmons comes to Gem State Adventist Academy with teaching certifications in music and German. In addition to completing her necessary studies at SAU, Ms. Simmons also spent a year abroad studying German in Austria. An accomplished flutist Ms. Simmons' love of music is surpassed only by her love for God. Her greatest desire is to use music as a medium to reach the hearts of her students for Christ. Ms. Simmons seeks to be a mentor wherever she goes and has worked with the First Year Experience staff at SAU as a freshman mentor for three years. She brings her love of the outdoors and her own unique brand of enthusiasm to the Gem State Adventist Academy music department.

MARTA STONE, B.A.
Spanish
(208) 459-1627
Marta returned to GSAA part time in 2009 to teach Spanish, but spent six years as a full-time teacher here from 1996-2002 before her career-switch to motherhood. As a student at Walla Walla College (now University), Marta spent one fun and rewarding year in Spain as a student in the Adventist Colleges Abroad program. She encourages her students each year to broaden their experiences and view of the world by living in another culture. Marta and her husband John have lived in Caldwell since 1996, and have two children: Anna and Everett. Marta's hobbies include reading, playing piano, writing, and being creative with the computer. Her goals as a teacher include making Jesus and His love the most important aspect of education, and helping students USE, at least in a limited way, the language they have studied, rather than simply knowing ABOUT it.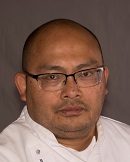 NORMAN TAGALOG
Food Service Director
(208) 459-1627 Ext. 115

GLEN WAHLMAN, B.S., M.S. ED
Biology 1 & 2, Chemistry, Earth Science, Anatomy & Physiology
(208) 459-1627
Glen began teaching in 1984-85 as a student missionary in the Marshall Islands. A graduate of PUC with a degree in biology in 1987, he continued teaching overseas for three more years in the islands and a year in Russia. In Russia he met his wife and he now has two teenage sons, Dennis and Vadeem. In America he has been teaching for over 20 years in California, Kansas, and Oregon. In addition to the sciences, he is endorsed to teach math, history, art, and English. He enjoys teaching the natural sciences and uses art, technology, and animals to help students learn and succeed in school. His favorite time is being in the classroom working with students and living the Christian lifestyle. May the Lord bless him as he continues to minister to our young people.
TATYANA WAHLMAN, B.A., A.A.S., M.S.
Contract Jag Rag Editor
Tatyana's background is in journalism, marketing, graphic design, videography, animation, web design, fine arts, and teaching. She has participated in the newspaper production at Umpqua Community College, developed a promotional magazine and promotional materials, developed a promotional video for Boise Philharmonic Master Chorale, designed websites, taught art classes at Great Plains Academy, Umpqua Community College and Boys & Girls Clubs, was an art director for a musical at the Oregon Musical Theater Festival and directed children's musicals at Fortuna Junior Academy and Roseburg Junior Academy. She has a bachelors degree in fine arts, an associates degree in graphic communications, and a masters degree in civil engineering. Her interests are: Art in any form,  to create and see art creations of other people, and enjoys spending time with my family and like to travel.

MARK WATERHOUSE, B.A.
Algebra 1 & 2, Geometry, Physics, Calculus, Pre-Calculus, Worship Leadership
(208) 459-1627
Mark has taught at GSAA since 2013. He taught math for the prior four years in Salem, Oregon, and the previous six years in Redding, California. Before that, he taught elementary school for three years. He and his wife LaVonna have two children: Jenna and Jeremy. Mark loves the outdoors, camping with his family, landscaping, all sports, drafting/designing, geocaching, 4-wheeling, and building just about anything. His goal at Gem State Academy is to not only teach a knowledge and appreciation of mathematics, but to show how God is evident in every aspect of math.